The Law Offices of
H.W. Pfabé
Your Partner in Protecting Your Ideas
and Growing Your Business
Attorney Hubert "Hugh" Pfabé's goal is to make you feel like you have a true business partner, always looking out for your best interests.
Whether you run a small business, provide professional services, manufacture products for consumer or specialty markets, or oversee a large corporation, chances are that you have intellectual property needs.
Do y

ou have an Idea for a product that you want to prevent competitors from Copying?

Do y

ou have an Idea for an innovative Technology that you want to be able to License?

Do y

ou have Employees that you don't want Competing with you after you train them?




Do y

ou have a Logo or Slogan that you wish to Protect?

Do y

ou have Art, Writing, or Software that you don't want used without your permission?


Do you have a Method of Manufacture that you wish to Protect as Proprietary?




Do y

ou have a Client List that you need to keep as a Secret?
All of this may be your Intellectual Property.
We can help you protect it.
We can help you use it to strengthen and grow your business.
Intellectual Property is what we do best.

What makes us different?
Unlike many other firms, our experience goes well beyond just the legal side of the relationship.
Attorney Pfabé knows what it's like to fight FOR his clients, but he also knows what it's like to BE the client.
Prior to entering the legal field, Hugh attended Dartmouth College, after which he proceeded to work for fifteen years as an Engineer, Manager, and eventually Director of Research & Development and of Manufacturing.
Hugh has worked for large companies with equally large budgets, and has been a part of founding start-ups, where every dollar had to be stretched a mile.
With Attorney Pfabé, you can trust that he will recommend what you need, when you need it, and will always have your financial concerns and business goals in mind. You will feel that you have a true business partner, going the extra mile and helping you plan for needs you may not have even thought of.
​
​

IT'S YOUR IDEA. IT'S YOUR BUSINESS.
LET US HELP YOU PROTECT IT.


​
Based in Western Massachusetts and Northern Connecticut, and We are Happy to Travel to You or Speak on the Phone or over Video.
​


We focus on Patent, Copyright, Trademark, Trade Secret, and Trade Dress protection, strategies, and enforcement, and can advise on which is best for your specialized goals and situation.
We also offer services for Licensing, Transactions, Portfolio Management & Strategy, Competition, Preparing and Responding to Cease & Desist Letters, Non-Disclosure Agreements, Contracts, and all your other Intellectual Property-related needs.
​
Contact us through the "BOOK A FREE CONSULTATION" or
"CONTACT US"

tabs, or you can reach Attorney Pfabé directly at:



Pfabe@PfabeLaw.com
The Law Offices of H.W. Pfabé is proud to announce that it is now part of The Armory Legal Group network.
Click
HERE
to read the announcement!




Acknowledgements & Reviews: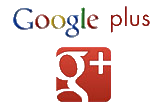 Please click on the above image to see our Google+ Reviews


Avvo Legal Resource Recognition:
Follow Us for All the Latest News and Updates: